Told in Ancient America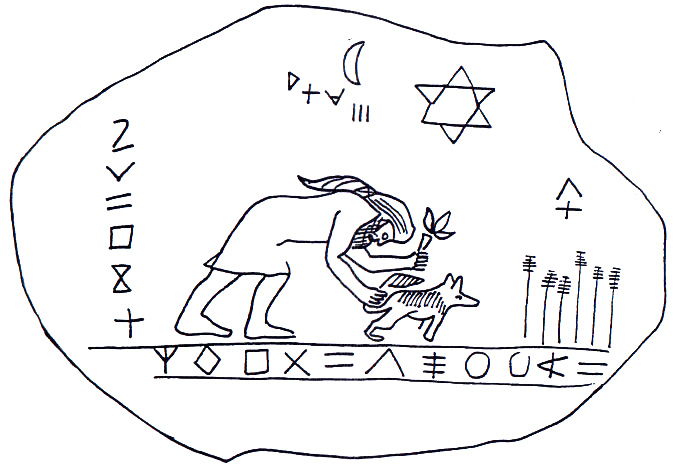 An article came out in Ancient American magazine issue #43 reprinted from the Midwest Epigraphic Society of a new stone artifact from Burrows Cave in Southern Illinois, where a whole library was discovered. One of these depicts a man with long hair down his back. He is leaning forward holding a lighted torch in one hand, and with the other hand he is grasping the tail of an animal that looks vaguely like a dog.
This rock drawn picture seems to tell the story of Samson in the Old Testament book of Judges, chapter 15. Scripture states that it was "in the time of the wheat harvest" that Samson went to visit his wife, but was denied by her father. For he had given her to another man. "Samson said concerning them, Now shall I be more blameless than the Philistines, though I do them a displeasure. And Samson went and caught three hundred foxes, and took firebrands, and turned tail to tail, and put a firebrand in the midst between two tails." Judges 15:4, 5. This rock also portrays wheat, III three marks under the moon means the third month. The upside down V stands for 5 and + together it means 50. It must have been about Pentecost time, the morrow after the seventh Sabbath. The other words to my knowledge are not deciphered as of yet.